A Bentley wedding
The Bentley wedding car hire service from Kruuz London Chauffeurs
Bentley wedding car hire in London with Kruuz chauffeurs services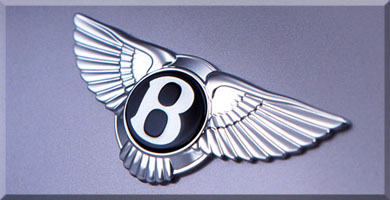 There are many unmistakable characteristics that define a Bentley wedding car – handcrafted luxury, distinctive design, breathtaking power and performance, a refined and exhilarating driving experience. Yet it is the combination of these characteristics that makes the Bentley brand so unique.
Click on a Bentey wedding car to see and learn more
Uniquley Bentley
Bentley cars for weddings
A Bentley is unmistakable – all it takes is a glance at the twin headlights, matrix grille or the high waistline to know one. The paradox of the car is that although it is instantly recognisable, it takes time and effort to hand-build each one. That's the assured Bentley hallmark.

A hand-built car using the finest quality natural materials takes time. Yet, while others may do things 'meticulously' or 'painstakingly', Bentley has always been about passion. In fact, our entire reputation rests on the experienced skills and passion of our people, handed down through generations. Many of our people say that they work on each Bentley as if it were going to be their car. They want to get it right. It's no wonder that every machinist who creates a set of upholstery signs the back of it with his or her initials.

Our Bentley wedding cars for hire in London and beyond
are all available in Silver, aswell as many other popular
colours such as black and maroon.
Call us now for a free no obligation quote on 0207 377 1330 or send us an email to info@kruuz.co.uk