The new Mercedes S Class wedding car
Hire a Mercedes S Class luzury car for your wedding from Kruuz
Wedding car hire in London with Kruuz chauffeurs is a simple affair.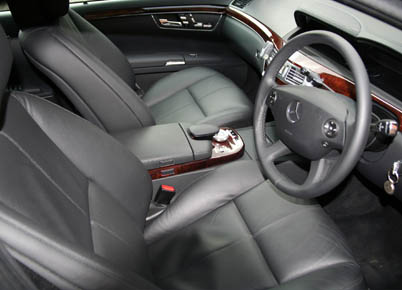 Mercedes-Benz topped two categories at the 2007 What Car? Car of the Year Awards. This prestigious event held at London's Grosvenor House Hotel in January saw Mercedes-Benz celebrate wins in both the Luxury Car, and the all-important Safety categories.
London wedding car hire starts from just £225 for the Mercedes S Class, in silver or black.
We provide ribbons for weddings and floral arrangements are also available as an option.
=============================================