The new Mercedes S Class wedding car
Hire a Mercedes S Class luzury car for your wedding from Kruuz
Wedding car hire in London with Kruuz chauffeurs is a simple affair.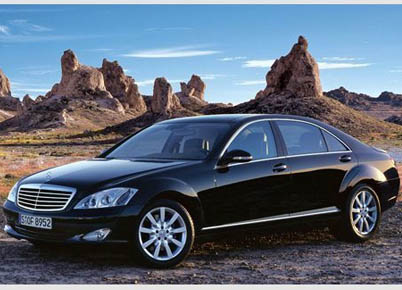 For wedding cars in London, Kruuz chauffeurs offer excellent rates and unparralled service. Based in London we are ideall situated for London weddings
We cater for all wedding including asian wedding, which generally last between 6 to 12 hours. Call us for a quote based on you exact wedding car hire requirements.
Remember, Kruuz chauffeurs also supply the latest limousines for weddings and all other events including nights out, honeymoon journeys, birthdays partys, stag nights, hen nights, the list is endless.
London wedding car hire starts from just £225 for the Mercedes S Class, in silver or black.
We provide ribbons for weddings and floral arrangements are also available as an option.
=============================================