The Rolls Royce Phantom Wedding Car
Hire a Rolls Royce Phantom for you wedding from Kruuz
Wedding car hire in London with Kruuz chauffeurs is a simple affair.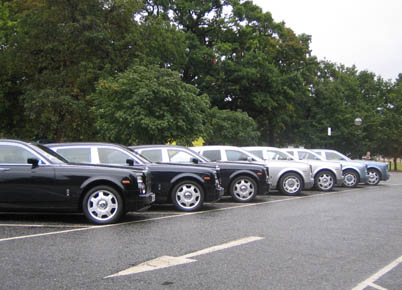 The Rolls Royce Phantom wedding car is undeniably the finest modern wedding car available today.
Available for chauffeur driven wedding hire in London and across most parts of England.
The Rolls Royce Phantom seats upto 3 passengers in the rear and 1 passenger at the front.
The Phantom is available in many shades, including the most sought after Silver. Blue, Black, Grey, White and other shades can also be arranged to suit your exact needs.
Rolls Royce now have launched a convertible version of the Phantom, The £350,000 drophead version. This will be available from October 2008 onwards.