Bentley wedding cars
Bentley Arnage chauffeur driven wedding car hire
www.kruuz.co.uk for the best wedding car hire service in London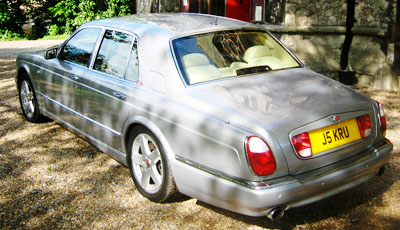 The Bentley Arnage has been a favourite wedding car since it was first launched. The Arnage is not just a big car, but an exclusive luxury car, for which 11 cow hides are needed to trim the interiors of the Bentley Arnage!
London wedding car hire starts from just £399 for the
Bentley Arnage, in silver or maroon.
We provide ribbons for weddings and floral arrangements are also available as an option.
=============================================