The silver Bentley Arnage wedding car
Hire a Bentley Arnage chauffeur driven car for your wedding
Wedding car hire in London with Kruuz chauffeurs is a simple affair.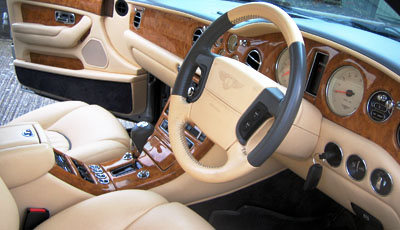 Our chauffeur driven Bentley Arnage in silver comes with a rich magnolia interior. Dressed with real wood trims the Bentley Arnage is just as exclusive inside.
When it comes to wedding car hire, every major aspect of the car should be looked at, including the interior. Our fleet of Bentley Arnage wedding cars come with dark or light interiors.
Make it an Arnage wedding, with a Bentley car hire from Kruuz.co.uk
London wedding car hire starts from just £399 for the
Bentley Arnage, in silver or maroon.
We provide ribbons for weddings and floral arrangements are also available as an option.
=============================================