The Bentley Arnage wedding chauffeur
Hire a Bentley Arnage chauffeur driven car for your wedding
Wedding car hire in London with Kruuz chauffeurs is a simple affair.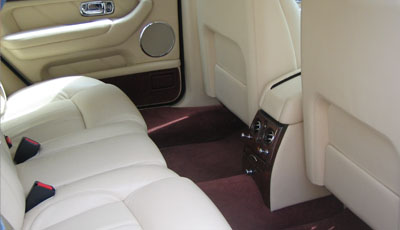 The chauffeur driven Bentley Arnage has reclining back seats, making your wedding journey as smooth as comfortable as possible.
Our chaffeurs are highly trained and we guarantee you a high level of service, second to none.
Based in London, our cars are ideally located for weddings in London and surounding counties.
London wedding car hire starts from just £399 for the
Bentley Arnage, in silver or maroon.
We provide ribbons for weddings and floral arrangements are also available as an option.